Outdoor Distribution Box
Introduction
Outdoor plastic fiber optic distribution box is used for the distribution connection of cable and fiber optic communication devices. It leads out the optic signal from drop cable to pigtails by splicing in the box. It can be used for protective connection of cable and layout pigtails, and fiber optic terminations of optic access network. It is suitable for outdoor, corridor, weak current silo or collection points of villas, for the continuing, storage and distribution of local cable or drop cable, with capacity of 24 cores or 48 cores
Features
1. The box is made of imported flame retardant material, with aging resistant and ultra violet resistant characters;
2.Sealing with pressed strip, waterproof and dustproof with IP65;
3.Special screw and key for its door lock; can be installed on wall or mounted on pole;
4.Temperature, working: -40°C~+80°C; storage: -40°C~+80°C;
5.Spare pigtails and drop cable can be save in the storage part, convenience for maintenance;
6.Special lock device for outlet of drop cable;
7.Bilayer structure, bottom for splicing and upper layer for splitting and distribution;
8.There are 24~48 positions for adaptors of FC, SC or ST;Maximum 2 pieces of splice tray for satisfying kinds of connection.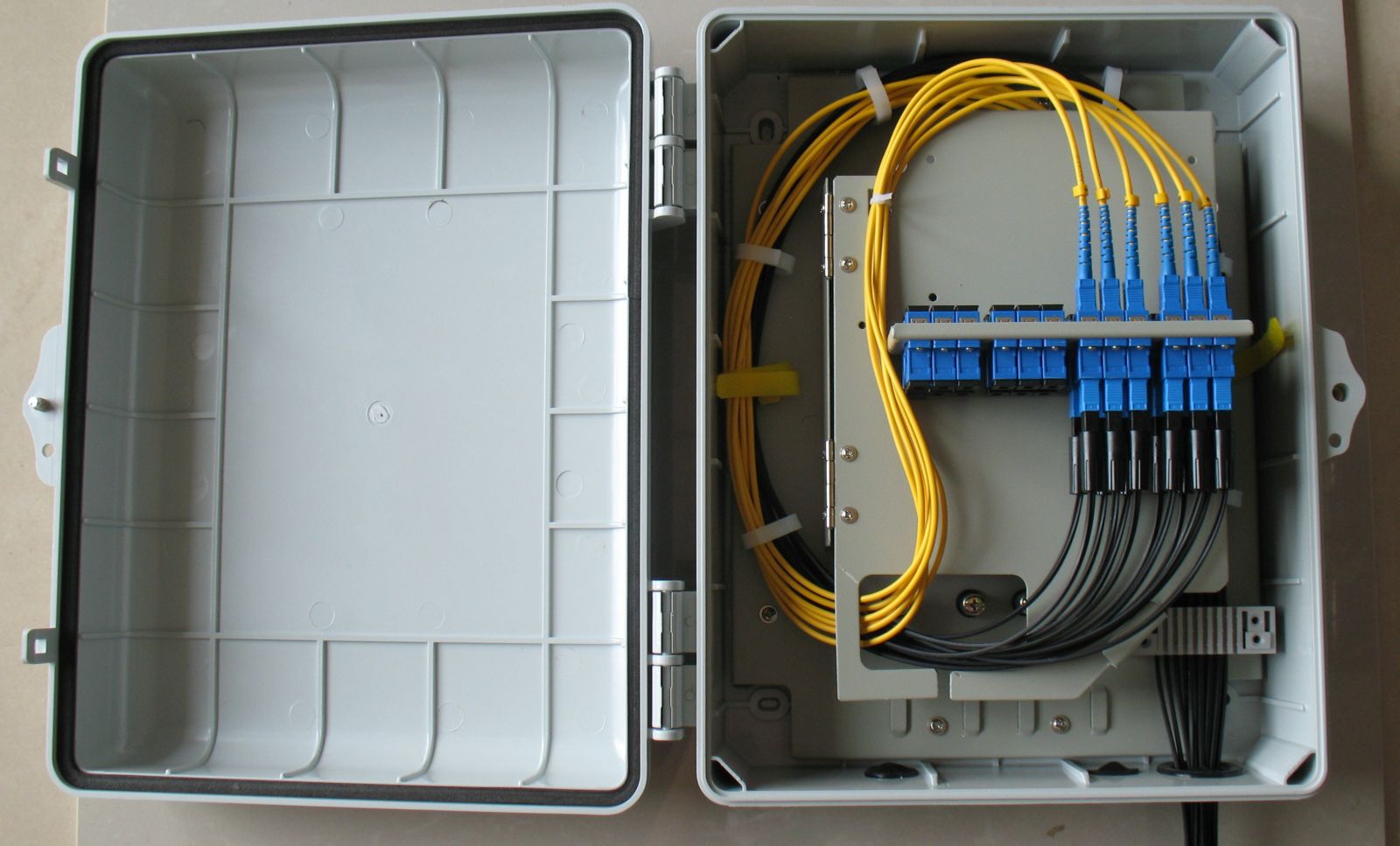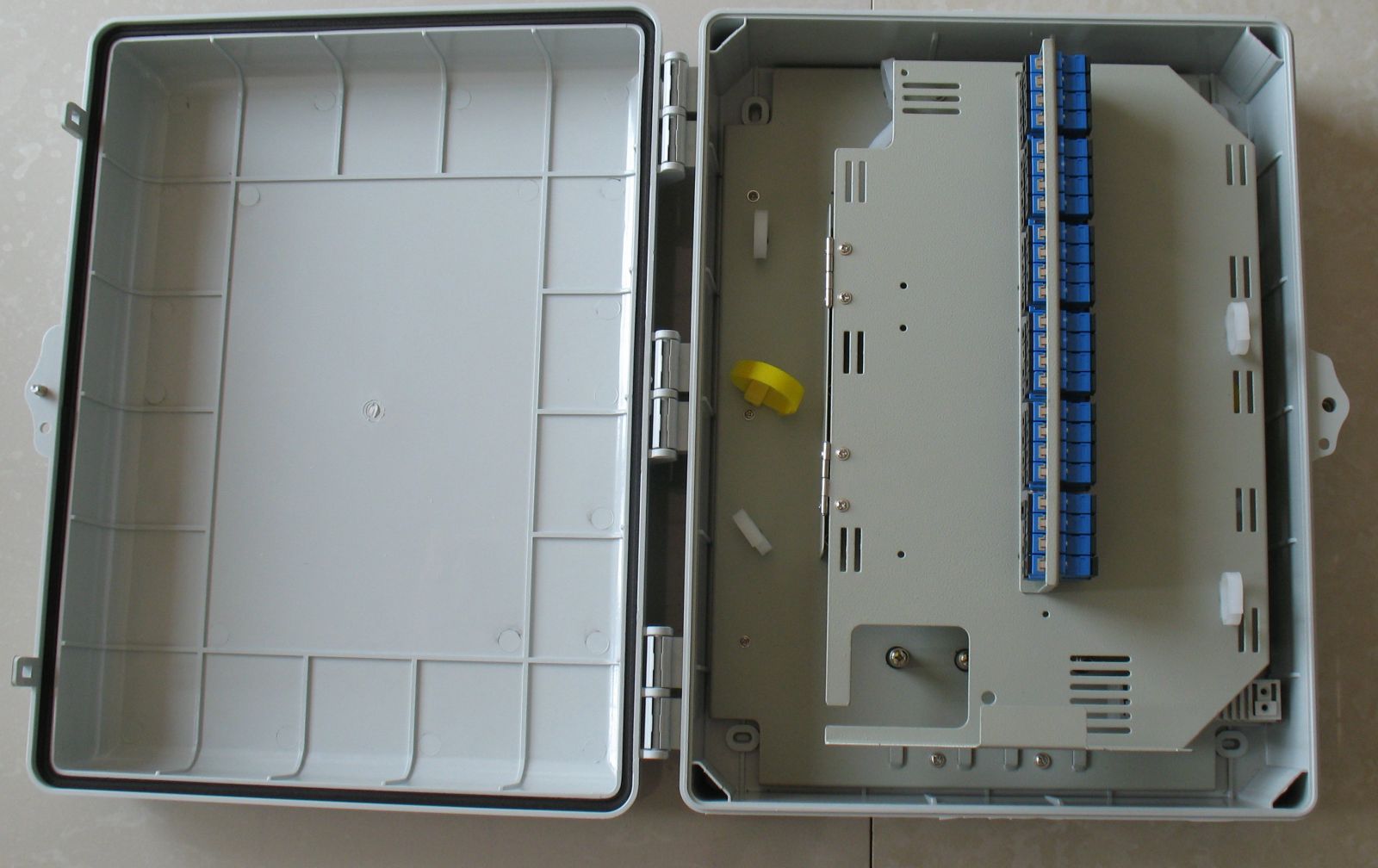 Type
Size
(W×H×D)

cable ports

Max capacity
CT-24
280×340×120
6
24
CT-48
360×450×155
6
48