ODF serial
1. Optical fiber cable distribution frame
It can be used in the termination and distribution of partial trunk fiber cable in fiber cable communication system, easy to realize connection, distribution and adjustment, it is distribution and connection equipment.
1、 Electrolysis plate frame, electrostatic spraying in whole
2、Adopt faced cable entry, whole faced operation
3、Safe and flexible, mounting against wall or back-to-back
4、Modular structure,easy to adjust fusion and distribution units
5、available for zonary and non-zonary cables.
6、Suitable for inserting installation of SC,FC and ST adaptor
7、Adaptor and module are 30°in observe,which ensure the bend radius of patch cord and avoid laser burning eyes.
8、Reliable stripping, protection, fixing and earth devices
9、Ensure fiber and cable bend radius is bigger than 40mm everywhere.
10、Accomplishing scientific arrangement for patch cords with Fiber Storage Units.
11、According to simple adjustment among the units, cable can lead in from top or bottom, and with clear mark for fiber distribution.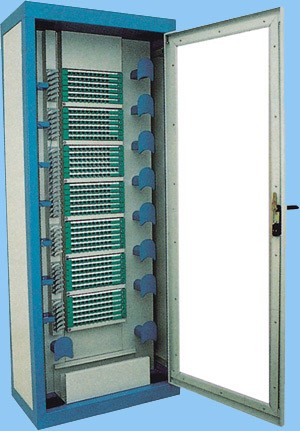 2. ODF unit serial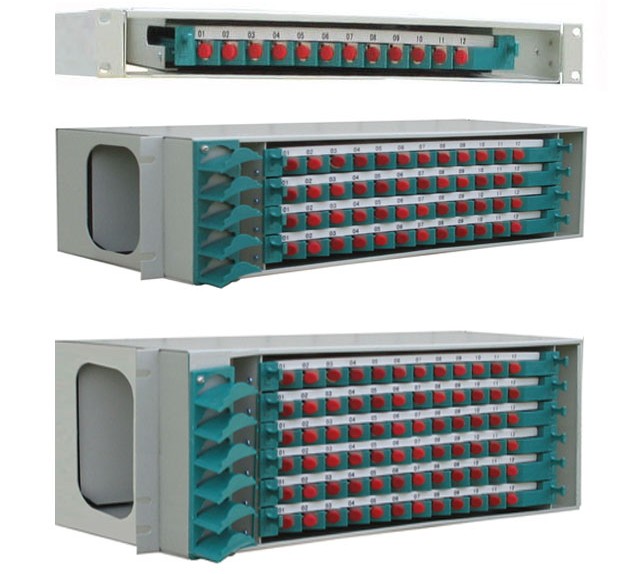 Model
(mm)
Net size

(mm)
Inner carton dimension
(kg)
Inner carton weight
(mm)
Outer carton dimension
(kg)
Outer carton weight
(pcs)
No of units per carton
CT-12
480*250*1U
465*285*75
3.1
485*425*305
16.2
5
CT-48
480*210*3U
450*255*145
6
530*480*340
25.6
4
CT-72
480*210*4U
455*255*195
7.7
545*475*425
32.5